About Us
Grow a profitable Customer Service company Airlines and Airports love to contract and where People love to work.
Hallmark has several key principles of success that drive our company culture. These principles keep us focused so that we consistently deliver "peace of mind" to you.
Hallmark Aviation Services – recognized as the emerging leader in above-the-wing ground handling services – takes pride in our rapid growth and success since our inception in 1989. We attribute our success to a steadfast commitment to our Clients, their Customers, our 2500+ Employees, and our Community. Our experienced management team – with over 100 years of combined service – is committed to upholding these guiding principles on which Hallmark Aviation Services was founded. These principles will guide us to even greater achievements in the coming years.
With our genuine passion for the airline industry, as well as our financial strength through our strategic partnerships with Swissport and QANTAS, we have an unbeatable formula for success – not solely for Hallmark, but our Clients.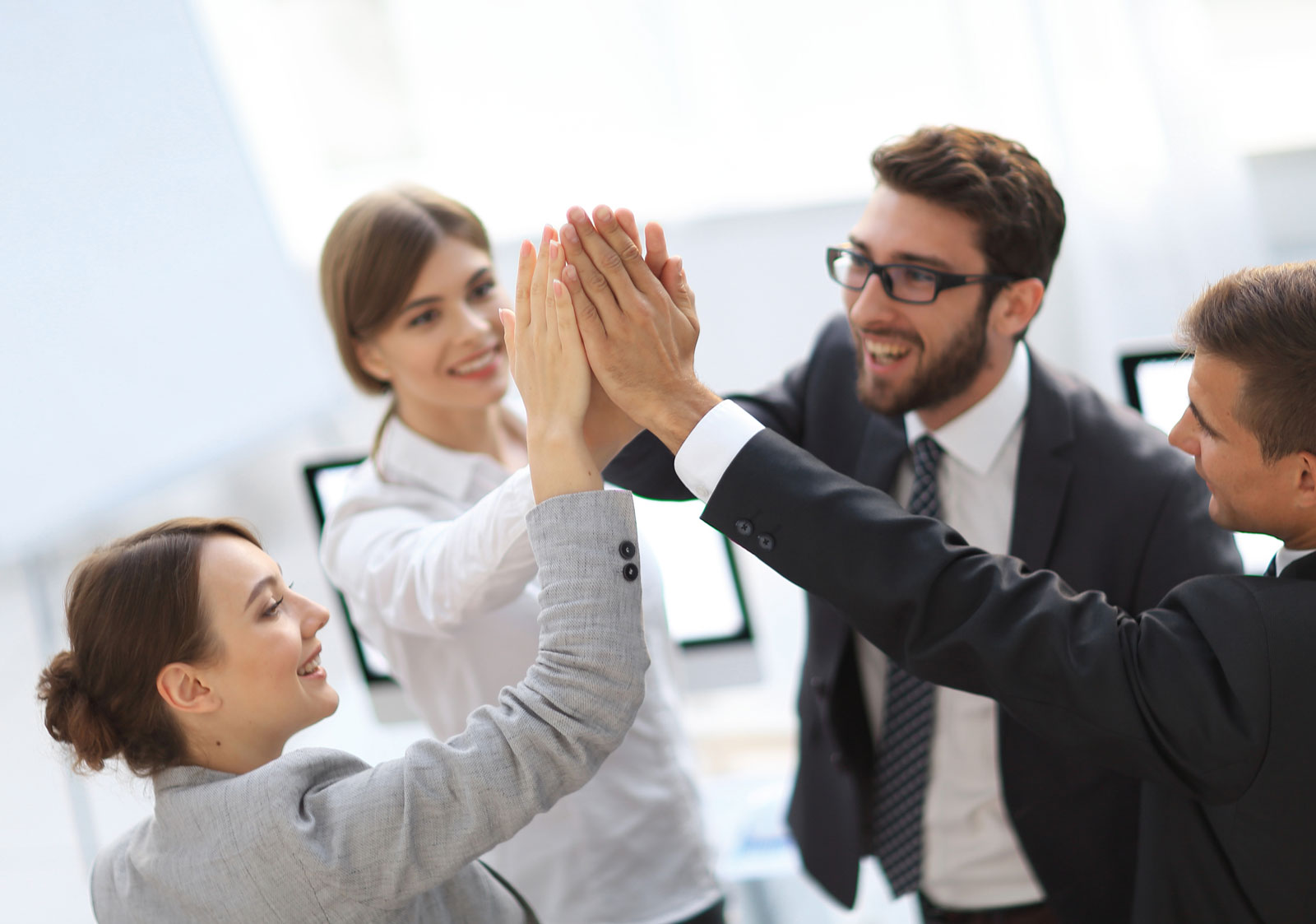 There is beauty and strength in the simplicity of straightforward goals and visions. Hallmark Aviation Services – a small and energetic company – focuses on its own clear and straight mission: to be the best in a narrow business niche – airline passenger handling & airport guest services. We believe that we can sustain the pressure of the big competitors by focusing on cost efficiency, great customer service and corporate culture, focusing on what we do best, making our customers successful with the passenger interaction at airports.
Our mission is to be the recognized leader and number one choice for aviation Customer Service and flight operations in the United States. Our mission is supported by our performance oriented corporate culture and values.
We are passionate about our business,
We care for our customers and employees
We deliver safe, cost effective, consistently superior service products.
Our Corporate Culture promotes total customer focus through valuing and appreciating our employees.
Affiliations and Current Partners
Hallmark is proud to have the opportunity to serve so many of the world's premier airlines and to contribute to their success.
Aer Lingus
Aeromexico
Air Canada
Air France
Air New Zealand Limited
Air Premia
All Nippon Airways
Allegiant Air
Asiana Airlines
British Airways
China Airlines
China Eastern
China Southern
Dallas-Ft. Worth International Airport
Emirates
EVA Air
Fiji Airways
Finnair
FrenchBee
Hainan Airlines
Icelandair
Japan Airlines
Jetstar Airways
JFK International Air Terminal LLC
KLM Royal Dutch Airlines
Korean Air Lines
LATAM Airlines
Lufthansa Group
Philippine Airlines
Qantas Airways
Qatar Airways Company Q.C.S.C.
San Francisco International Airport
Seattle-Tacoma International Airport
Sichuan Airlines
Singapore Airlines
Starlux Airlines
Turkish Airlines
Virgin Atlantic Airways Limited
Virgin Australia Airlines
WestJet Airlines
XiamenAir
Awards
Hallmark is proud to have the opportunity to serve so many of the world's premiere airlines and contribute to their success.
• 2001-2022: QF Preferred Service provider
• 1993-2013: NH LAX Excellence in customer service
• 2002/03/07: SQ LAX TCS Champion North America
• 2003/06/08: BR SFO #1 Station of the year USA
• 2008/2017: SQ LAX-CEO Award to our Business
Manager for outstanding service
• 2009-2011 NH LAX #2 station in the network
• 2014-2015: KE SFO #1 Station in Americas
• 2012-2015: EVA LAX #1 Station in the network
• 2012-2019: ANA SJC #1 station in the network
• 2014-2015: CZ Outstanding Ground Handler
• 2014-2015: Frontier #1 station in the network-
Ancillary Revenue Collection
• 2014-2017: CI SFO Outstanding Ground Handling
Partner
• 2018: Allegiant Air – Top 5 Base Stations for 2018
• 2019: Top Performing Accredited Training Schools (IATA)
2020: AeroMexico – Category A International Airports #1 Station